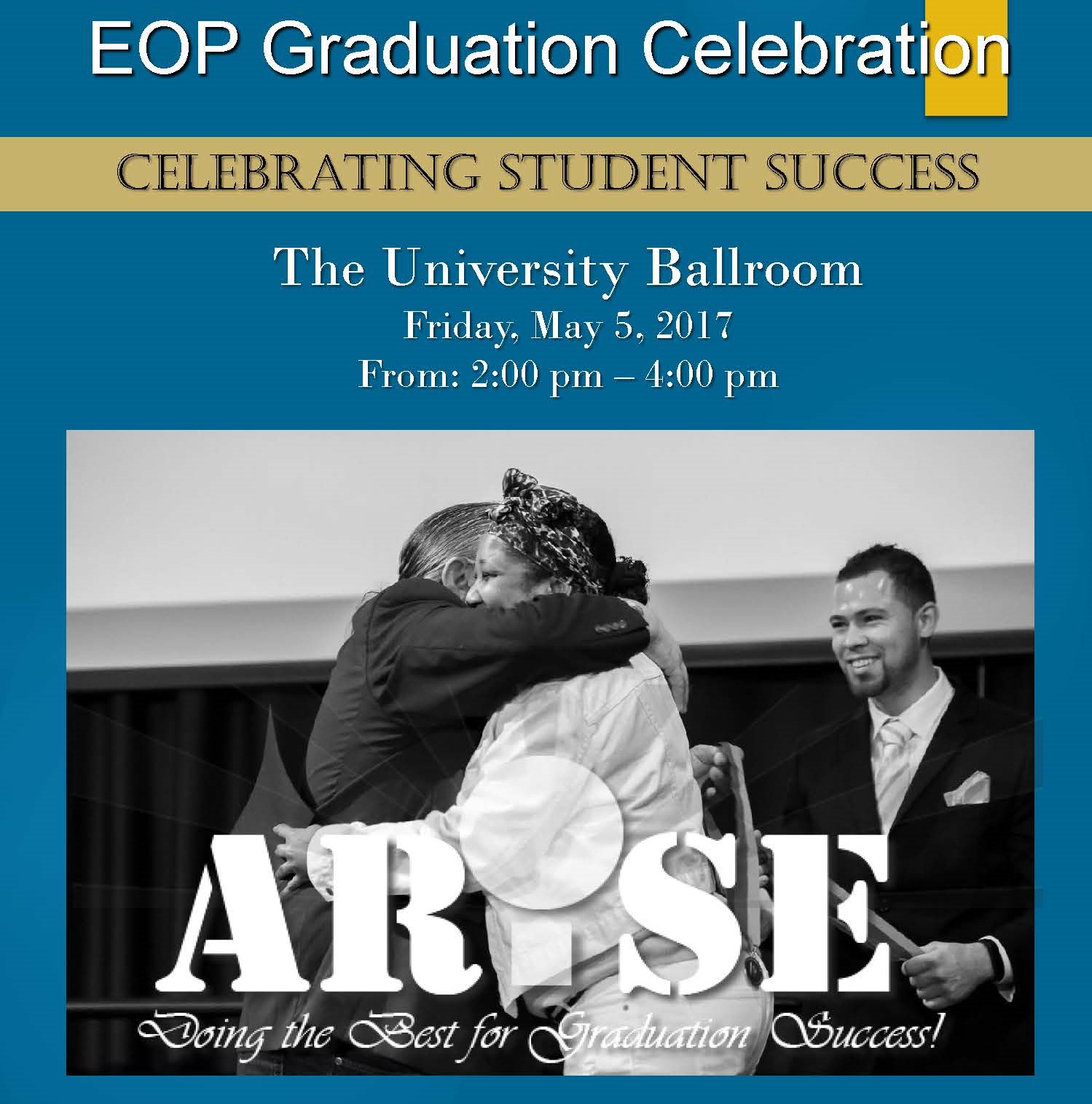 Congratulations! The Educational Opportunity Program (EOP) would like to congratulate you on your accomplishments and would like to celebrate your hard earned achievement by inviting you to a special event entitled,
Celebrating Student Success
DATE: Friday, May 5, 2017
TIME: 2:00 - 4:00 p.m.
LOCATION: The University Ballroom
To help us with planning, please confirm your attendance by filling out the Online Registration Form by Friday, May 5, 2017. This will allow us to reserve a space for you to attend the celebration.


Help us to make this a meaningful experience for all by responding to our request as soon a possible.
We look forward to celebrating with you!
Seating is limited!You must confirm your attendance by completing the Registration Form.


For further information, please contact (916) 278-6183 or xiongs@csus.edu.