EOP Celebration
Education for Change: Leadership Begins Here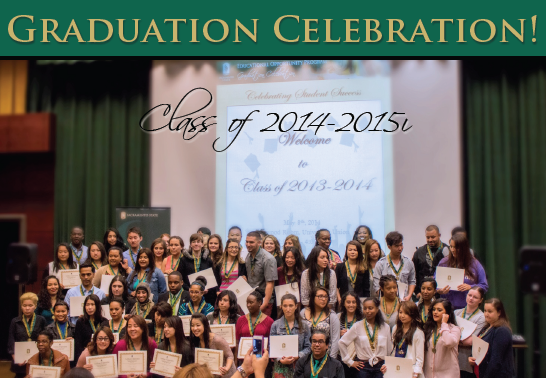 Congratulations! The Educational Opportunity Program (EOP) would like to congratulate you on your accomplishments and would like to celebrate your hard earned achievement by inviting you to a special event entitled,
Celebrating Student Success
DATE: Thursday May 7, 2015
TIME: 2:00 - 4:00 p.m.
LOCATION: The Redwood Room, University Union.
To help us with planning, please confirm your attendance by filling out the Online Registration Form by Thursday, April 23, 2015. This will allow us to reserve a space for you to attend the celebration.


Help us to make this a meaningful experience for all by responding to our request as soon a possible.
We look forward to celebrating with you!
Seating is limited!You must confirm your attendance by completing the Registration Form.


For further information, please contact (916) 278-6183 or xiongs@csus.edu.